Hiring a reputable plumber for your home is critical. Plumbing problems can cause significant damage to your property, and an inexperienced or unskilled plumber can only compound these issues. For this reason, it is essential to choose the right plumber to take care of your plumbing needs. If you are not sure how to select the best plumber for your home, read on for some helpful tips.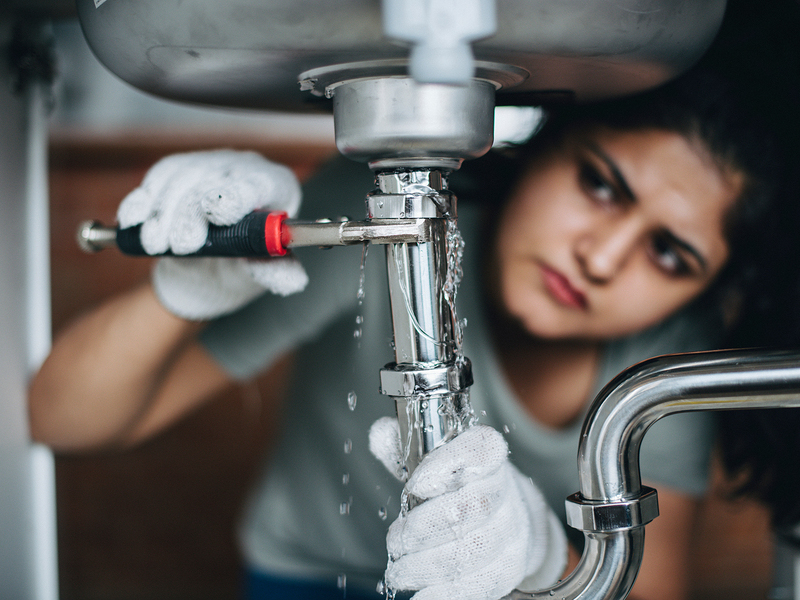 Check Credentials and Licenses
One of the first things you should do when selecting a plumber is to check their credentials and confirm that they have the necessary licenses to operate in your state. A licensed plumber guarantees that they have the required knowledge, experience, and training to handle various plumbing tasks.
Verify Insurance and Bonding
It is crucial to work with a plumber who carries both general liability insurance and bonding coverage. These policies protect you and your property in the event of any damage or accidents that may occur while the plumber is on the job.
Read Reviews and Ratings
One of the most honest ways to determine the reliability and expertise of a plumber is to read reviews and ratings from other customers. Read these reviews in detail, paying attention to any red flags or repeated issues that might point to a lack of quality workmanship or poor customer service.
Ask for Referrals
Another useful way to find a reliable plumber is to ask friends, family, and neighbors for referrals. Recommendations from someone you trust can lead you to a reputable plumber that will give you the best services.
Get a Written Estimate
Before hiring a plumber, ask for a written estimate explaining the scope of work to be performed, materials needed, and their related costs. Be sure to understand all the details of the estimate and be specific when asking questions about any unclear elements.
Consider Experience
Finally, choosing a plumber with years of experience is sensible. This will imply that the Plumber is skilled in various tasks because they've been exposed to different projects over the years, from simple repairs to extensive plumbing installations.
Selecting the right plumber for your home is the first step in securing your home's plumbing system. Look for a licensed, insured, and reliable plumber with excellent reviews, ask for referrals, and always prioritize experience. Using these tips, you can rest assured that your plumbing problems will be handled efficiently and effectively.